How to get your energy rebate
Wednesday 20th Apr, 2022
The Government are using the Council Tax system to offer people 150 pounds to help cover the rising cost of energy bills.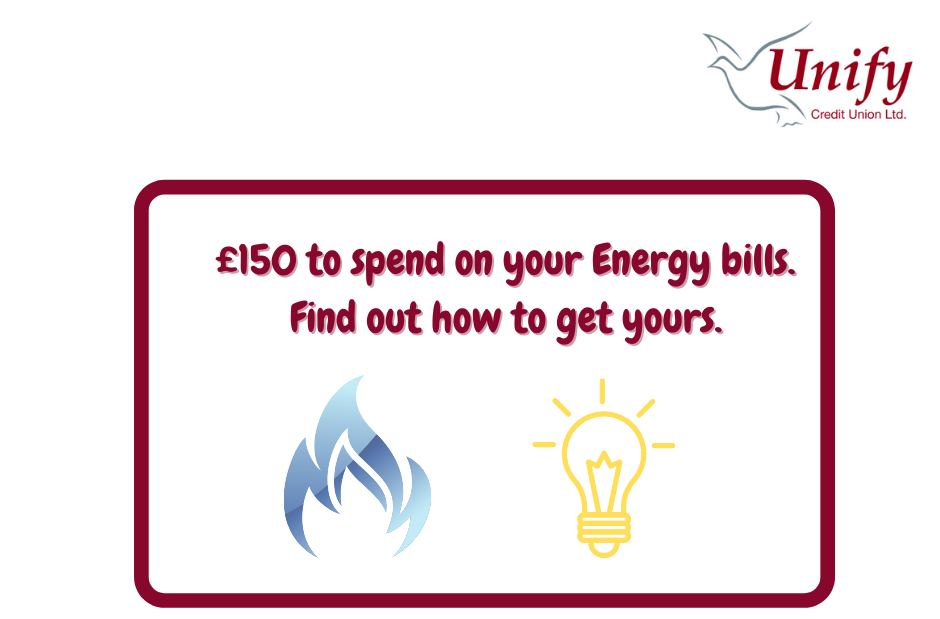 £150 Energy Rebate
You may have heard about the Government's announcement about an energy bills rebate to help with the cost of living. This includes a £150 Council Tax rebate for households in bands A to D.
If you pay your Council Tax by direct debit you will automatically receive a £150 payment into the account you pay from, you don't need to do anything else.
If you don't pay by direct debit you should be able to access this money in other ways, depending which Council area you live in.
*IMPORTANT UPDATE* 14/4/22 - We have had it confirmed that people who are liable to pay Council Tax but who do not pay as they are in receipt of Council Tax Reduction are also eligible for the rebate. Check your advice from your local Council. You will need to apply for the rebate in the same way as those who do not pay by direct debit, as the Council won't hold bank account details for you.
Chorley & South Ribble
For households in Bands A-D who do not pay by Direct Debit, the Council will write to you requesting that you complete an application form to access your £150. These Council's are aiming to write to everyone by 15th May 2022.
https://chorley.gov.uk/EnergyBillsRebate
https://www.southribble.gov.uk/article/2169/Energy-Bills-Rebate
Warrington
For households in Bands A-D who do not pay by Direct Debit, the Council will start to process claims around Easter 2022. An application form will be available in late April, on the Council's website and households should receive the rebate from May onwards.
https://www.warrington.gov.uk/energy-bill
Wigan
For households in Bands A-D who do not pay by Direct Debit, you will need to complete an application form and either provide your bank details so Wigan Council can make the payment or confirm that you are happy to have the money paid into your Council Tax account to reduce future payments.
The application process will go live in May 2022 and payments will commence from June 2022 when all the details provided have been verified. The Council will write to you to confirm once the application process has gone live and again when a payment has been processed, or if we need any further information. If bank details provided cannot be verified the payment will go into the corresponding Council Tax account.
https://www.wigan.gov.uk/Resident/Council-Tax/FAQs-Energy-Grant.aspx
West Lancashire
The Council is currently reviewing solutions to be able to collect bank details. Information will be announced shortly.
https://www.westlancs.gov.uk/bills-benefits/council-tax/150-energy-bills-rebate.aspx
If you don't live in a band A-D property but require help with your energy bills support may be available through a discretionary scheme. Local Councils have yet to confirm the details of this scheme with the Government.
Share This Story