Have YOUR say on Unify Credit Union!
Thursday 10th Feb, 2022
Join us on 15th Feb at 7pm for our AGM
Have YOUR say on Unify Credit Union! 15th Feb 7pm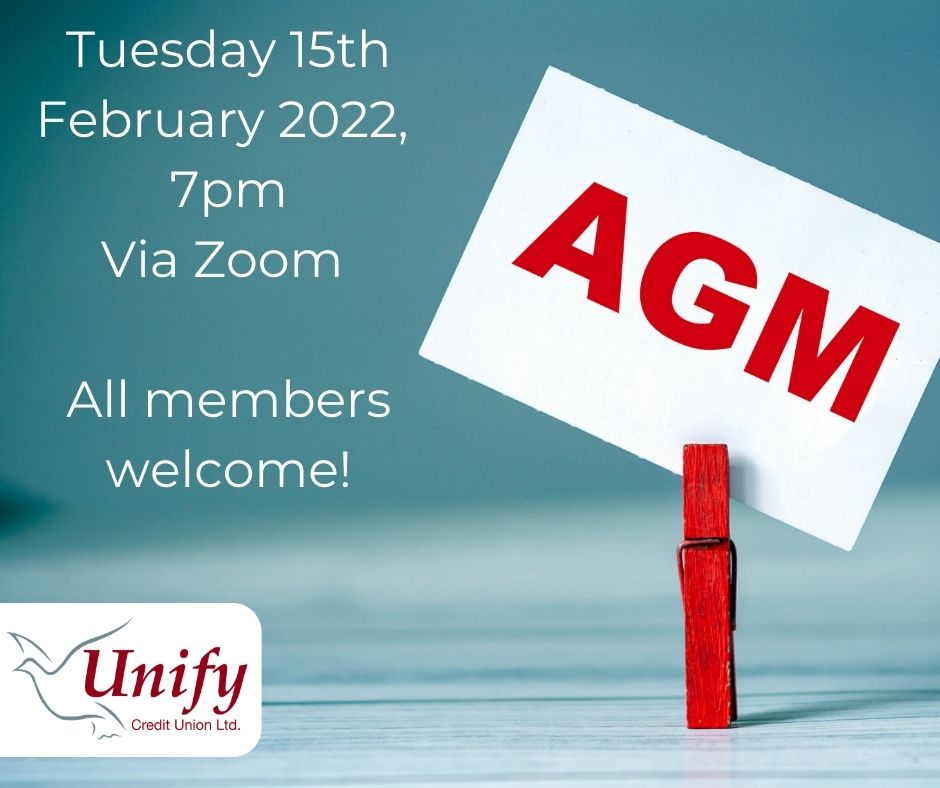 Have you ever imagined what it would be like if a bank gave its customers an equal share of its profits - and an equal say on how it was run?
That's why we like to say "UCU is like a bank - but better" - because our Annual General Meeting is a place for you to have your say and have an opportunity to share your views on your credit union - because your success is our success!
Every member of Unify Credit Union has an equal voting share to make decisions on how we operate, and all members are invited to attend this year's Annual General Meeting (AGM) on Zoom.
Register for our Annual General Meeting on 15th February at 7pm via Zoom by emailing info@unifycu.org
Share This Story