Family fun to beat the summer boredom
Wednesday 28th Jul, 2021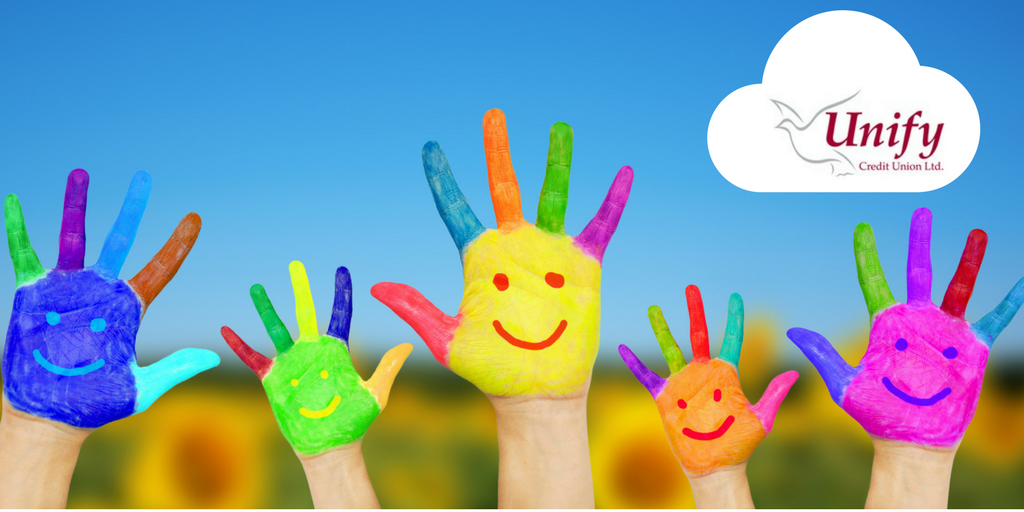 Hello, summer!
With warmer and longer days well underway, it's time to get planning for days in & out to entertain the kids and mums and dads alike – although let's face it if the kids are happy, so are we!
As the school holidays begin, we've rounded up a list of some great things to do in and around Wigan and Leigh for summer 2021. From picnics in the park to creating works of art there are all sorts of exciting things to get up to this summer. So read on for some of the best days out and ideas for things to do!
Getting creative at Wigan STEAM
Wigan STEAM is a creative organisation that aims to nurture creativity in people of all ages and backgrounds.
Mini Makers is a weekly session for pre-schoolers to get creative and play, while mum and dad can have a brew and interact with other parents.
Wednesdays: 10:30am - 12pm £2.50 pp. Booking required
Family Art Club is for children and grown-ups to come and get creative together.
Saturdays: 1pm - 3pm £7.50 per bubble of three (any more and you need to get in contact with them). Booking required.
The Strongwomen Science Circus Show
If you have any science mad kids in your family this may be the one for you. Taking place at the British Commercial Vehicle Museum in Leyland this circus science show for children and families stars two women scientists turned circus performers, accompanied by an after show circus science experiments workshop for children.
Monday 9th August 11.30am and 2.30pm - £25 for a family ticket or £8 per child and £7 per adult. Call to book 01772 451011
Sunday Funday
There's an amazing time to be had at Heskin Hall in Heskin, Chorley on most Sundays throughout August. Here you'll find all sorts to entertain the kids including a giant slide, children's fairground rides, plus there are games and prizes to be had, food stalls and even birds of prey. A schmorgesborg of family fun!
Sunday 1st, 8th and 22nd August – 11-4. Free entry
Borsdane Wood local nature reserve
Borsdane Wood is Wigan's first Local Nature Reserve filled with wildlife, flowers, and trees; a great place to get the kids outside to run free and enjoy nature.
There's plenty to explore and acres of space for hide-and-seek, walking the dog or riding their bikes. There's even a stream to paddle in under the watchful eye of mum and dad of course.
Picnic Brass at the Park
In association with Friends of Haigh Woodland Park and returning for its fifth year, why not try the popular brass concert series, with performances by some of the best Brass Bands in the local area.
This is a great family afternoon where you can bring a picnic, some blankets and enjoy great live music in this fabulous outdoor setting.
Sunday 22nd August – FREE 1:00pm - Set 1, 2:30pm - Set 2 (Each set lasts approximately 40 minutes)
The Anderton Centre
This is a great option for those families with a taste for outdoor adventure. Whatever the weather this outdoor centre in Chorley has ways of keeping the kids entertained and active: archery, low ropes, canoeing, tree climbing, den building, puzzle-solving and they may even throw in a bug hunt for good measure!
Open throughout the summer. Check out their website for information as to what's on when.
Sing-a-long Mondays
Brought to you by Leigh Film Society - The Greatest Showman is showing at Leigh Town Hall where everyone is encouraged to singalong to their heart's content.
Fun for all the family and great value too! – An excellent antidote after the year we've all had but most of all, the kids will love it – as long as Dad doesn't sing too loudly!
Monday 23rd August - £2
"Great Family Days In"
This is a great book by Claire Balkind available to buy on Amazon or you could try your local book shop. It is an initial layout of £9.99 but it's jam-packed full of great ideas for when the great British weather is out in full force and the last thing you or your kids want to do is face a day out in the pouring rain.
Most of the ideas use normal household items or ingredients which mean things are at hand for a great family day in!
Fruit picking
A short drive away Kenyan Hall Farm is a great family day out where you can be pre-book to pick strawberries or just turn up for other fruit pickings, like raspberries, blackcurrants, and redcurrants.
If there's time there is also a children's play area or you could stop for a delicious picnic which they sell including a seating area for the family overlooking their fields.
Strawberry picking tickets cost up to £4.50 per person, with discounts available for families (£15.50 for a family of 4 or £19 for a family of 5) and picnic on the farm start from £4.50 for children and £12.50 for adults.
Worden Park
A hidden gem on the edge of Leyland not only will you be find woodlands and nature to enjoy here but there is also an awful lot more going on.
The park's adventure playground is designed for kids of all ages so they will all have a great time climbing and exploring the play equipment. There is even a miniature railway, crazy golf a hedge maze.
Adults won't be bored either as there is plenty for them too!
The park is open daily but the railway is only open weekends and Tuesdays during summer holidays. This is free to the public. The miniature golf is open every day during the summer and there is a small charge to pay. Young children must be accompanied by an adult.
Here at Unify, we understand that the past year has been tough on everyone so it's even more important that we get to enjoy time spent together as a family and to make the most of the new opportunities we have back in our lives now that restrictions have been lifted.
We want to wish all our members a wonderful summer and remember if you need any help with affordable loans or savings plans you can find information here.
Share This Story