Unify Encourage Local Employers To Pay Staff The Real Living Wage
Monday 02nd Dec, 2019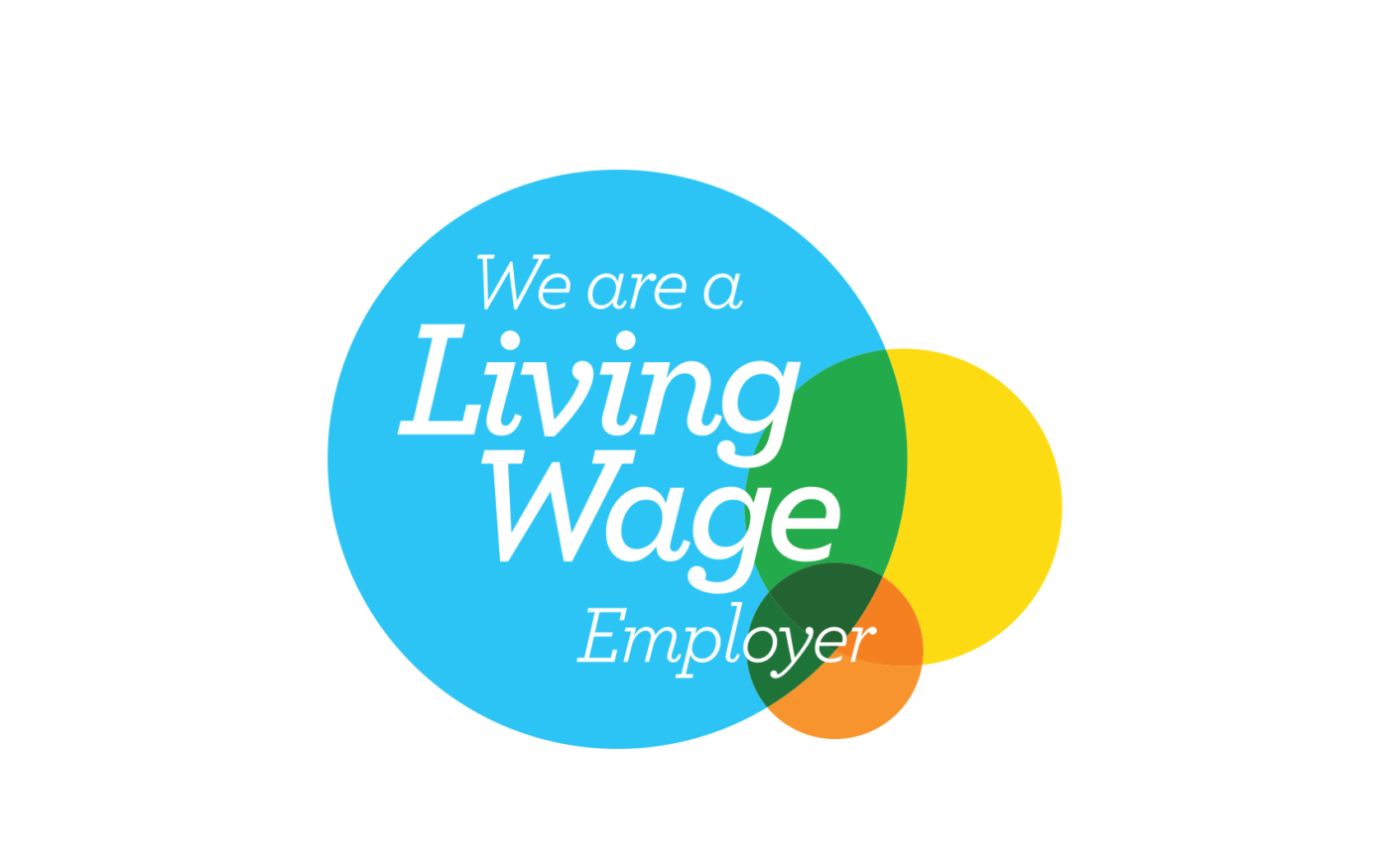 During Living Wage Awareness Week and it was announced that the new UK Living Wage hourly rate is £9.30 per hour, an increase of 30p per hour. There are only 25 accredited Living Wage employers in the Wigan area which is why Unify are proudly celebrating paying their staff the Real Living Wage and encourage other employers to follow suit.
The Real Living Wage is independently calculated each year and is based on real living costs of UK households. For people who work outside of London, the Real Living Wage is now £9.30, whereas the Government advise a minimum wage of £8.21 for people over the age of 25 and even less for younger persons. This means that a person who works full time and paid the £9.30 Real Living Wage will receive over £2,000 more than a person working the same amount of hours per week on the current Government minimum. That amount would be enough to cover the gas, water and electricity bills of most households for a whole year or cover food costs for over half the year.
For the individual employee, earning the real living wage means being able to earn a wage you can live on, rather than just making ends meet, it will also allow staff to be able to put some money to one side as savings for emergencies or rainy days. Unify believe that all good employers need to ensure that staff at all levels are paid a fair wage.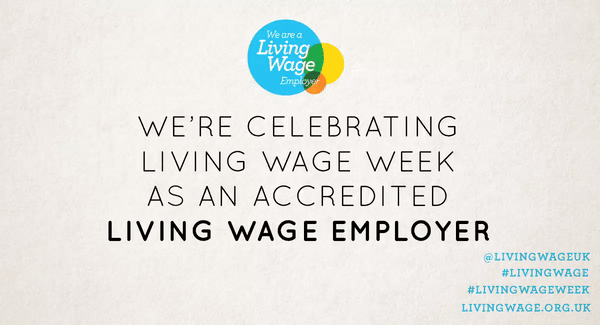 Unify Credit Union is a local community savings and loans co-operative providing simple savings and affordable loans to people who live and work locally. Although Unify has been operating since 2002, the first credit union opened its doors in the Wigan area 30 years ago.
Credit Unions usually start with a team of dedicated volunteers who help run the business and help it grow. Unify has grown from strength to strength over the years and now employs 22 staff spread across four branches in Wigan, Ince, Leigh & Chorley. Unify has been an accredited living wage employer since 2016, and believe that paying staff a fair wage has helped to improve the work performance of staff and increases the retention rates of employees within the business.
During the Living Wage Awareness Week (11th-17th November 2019) Unify celebrated their 3rd year as an accredited employer by hosting a celebratory event for staff. Each branch was invited to take part in a staff breakfast or afternoon tea style lunch. Staff in their Wigan branch enjoyed having breakfast together on Monday morning, reflecting on their weekend and sharing stories, a rare opportunity to do so before the busy week ahead. The Ince branch celebrated in style with an afternoon tea style buffet lunch. The staff took the time to play a few games, a great opportunity to team bond and relax just before we prepare for the Christmas "rush".
Unify is an advocate of the Real Living Wage, and hopes that businesses of all sizes in our area will consider paying their employees a fair and reasonable wage that they can live on. If you are an employer that already pays all staff the Real Living Wage or higher, consider registering as an accredited employer with the Living Wage Foundation and make your commitment to fair pay public.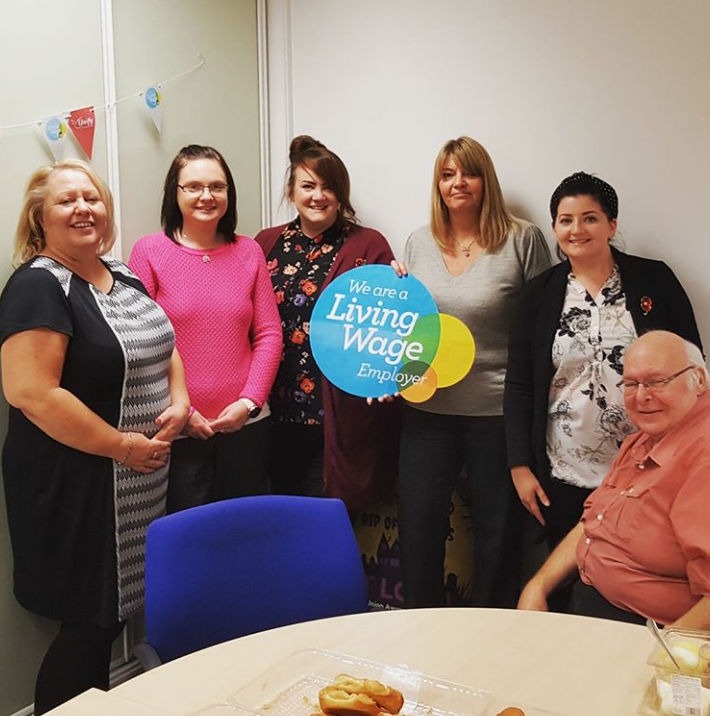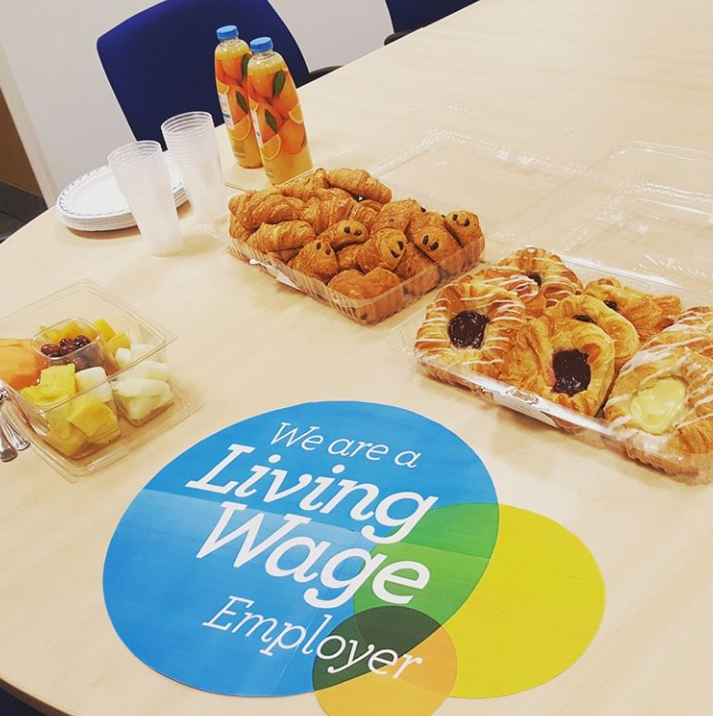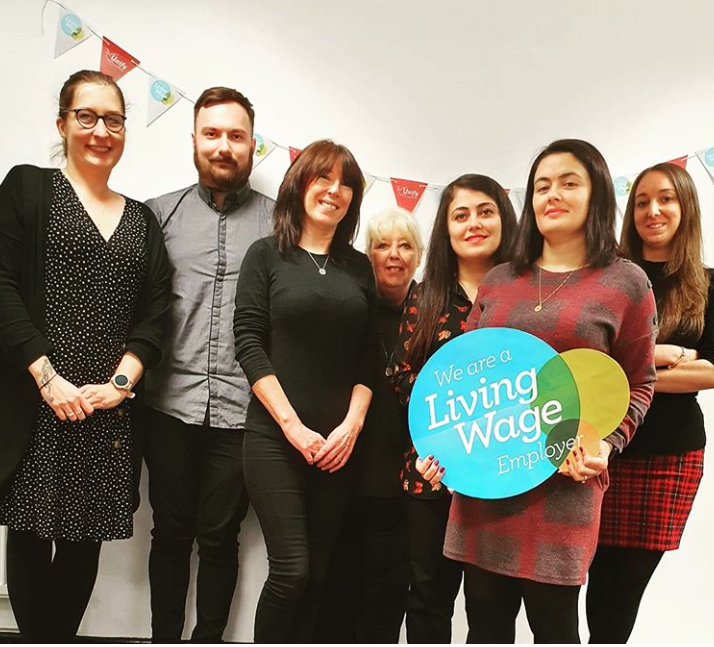 Share This Story