How to manage your money over the festive season!
Tuesday 29th Oct, 2019

Top tips to budgeting your money for families over Christmas.
Christmas is supposed to be an enjoyable time of year, especially for families who get to enjoy the extra magic that comes from having young children in the house. However, it can also be a costly and indulgent time of the year too. To help members manage their money over the festive period we have put together some top tips to make the most of your money and some that can be used all year round!
Whether you have saved up or taken out an affordable loan with Unify to buy Christmas presents for the family, it can still be a costly month in terms of other costs. At Christmas time we surround ourselves with family, we eat, drink and be merry together! The amount that people spend on food goes up to account for additional visitors. You may also find the cost of the electricity bill goes up to account for the additional lights used, not only due to the darker nights but also the Christmas lights and other electronics that are used at this time of year.
Follow our tips to make the most of your money:
#1 - Budget your money.
Now, this is going to seem like an obvious one, but it IS really important to make sure that you know how much money you have coming in AND how much money you are planning on spending. It doesn't matter how you create/keep track of your budget as long as you make one and ensure that it is accurate. You can grab a pen and paper, use an excel spreadsheet or even search your app store on your phone, there are lots of apps now that you can enter your figures into.
A big mistake that people make when budgeting is to only budget for the "big bills" e.g. Rent, Water, Electricity, Gas, Fuel/Public Transport and Food, this would be a very basic budget. Remember to budget all the things that you may need during the month, for example, you may have budgeted for fuel but did you budget for parking? Do you plan on getting your hair/nails done or giving the kids pocket money? Have you budgeted for eating out, coffee shops or take-aways? Be as in-depth as you can to ensure you have enough to cover your predicted expenses. Remember to always check what dates you are due to receive money over December and January to ensure you have enough money for all the activities and events that are due to happen between your payment dates!
#2 - Join an online money-saving group and look out for coupons in the local supermarket leaflets!
There are many groups on Facebook that people will post tips and offers that they have found locally. It can be handy to join these and see offers and discounts you may otherwise not have known!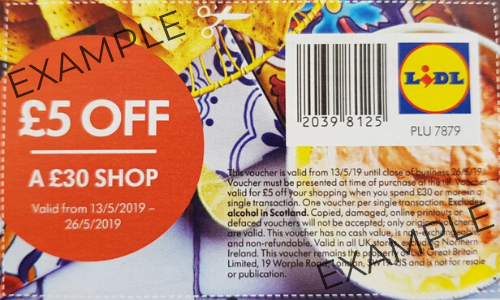 I have seen on a few occasions supermarkets put in coupons in their store brochure/magazine. Sometimes there will be money-off your shop coupons, for example, "Spend £30 and get £5 off". Often these magazines are by the doors of the supermarket, so grab one when you enter and give it a quick read through to check whilst you are in store rather than waiting to get home as it could save you some money!
#3 - Cash is King – to avoid impulse buys
Once you have made your budget, to avoid overspending you need to keep a track of it. There are different ways that you can do this, again there are apps that you can use on your phone, but you need to remember to log every time you spend. A simple way of keeping track of your money is to use the "cash and envelope method" which is as simple as it sounds. Get yourself some envelopes and write on them what the money is for. This works well for all the bills that you would usually pay for using cash or your debit card. The envelope categories you will use will vary from family to family but for most, it will include: Food Shop, Pocket Money, Hair & Beauty, Gas/Electricity, Bus Fare/Taxis, Fuel/Parking, Eating out/Takeaways.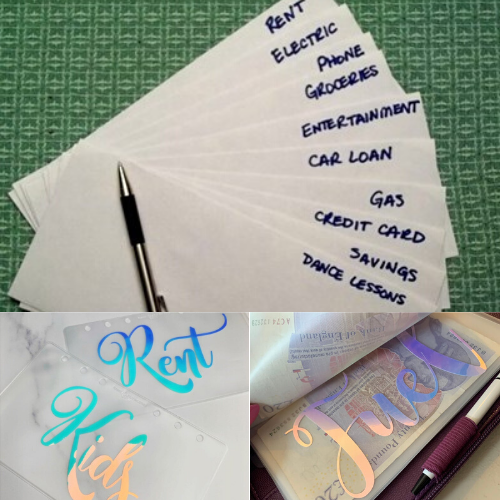 This works especially well on months when you are on a tight budget as you can physically see what money you have, what you have spent and how much you have left. Being able to see your money will help you to buy what you need and avoid impulse purchases that you may have made by tapping your contactless card on £3 purchases here and there.
If you are using paper envelopes you can even write on them when you have taken money out of the envelope or use them to store your receipts after your purchase. You can buy around 100 paper envelopes for £1 or so from shops like B&M/Wilkos/Poundland so it is a cost-effective method to try. Some people swear by this method and if you find that it works for you, it is possible to buy re-useable cash envelopes and wallets to use all year round.
#4 - Christmas online shopping – Save it until the morning.
If you are a person who dislikes the busy high street and prefers to buy Christmas presents online then keep reading as this tip is for you! Most people who buy online will do so in the evening, after work when the kids have gone to bed, unfortunately, we do not always make the best decisions when we are tired, as our judgement is off.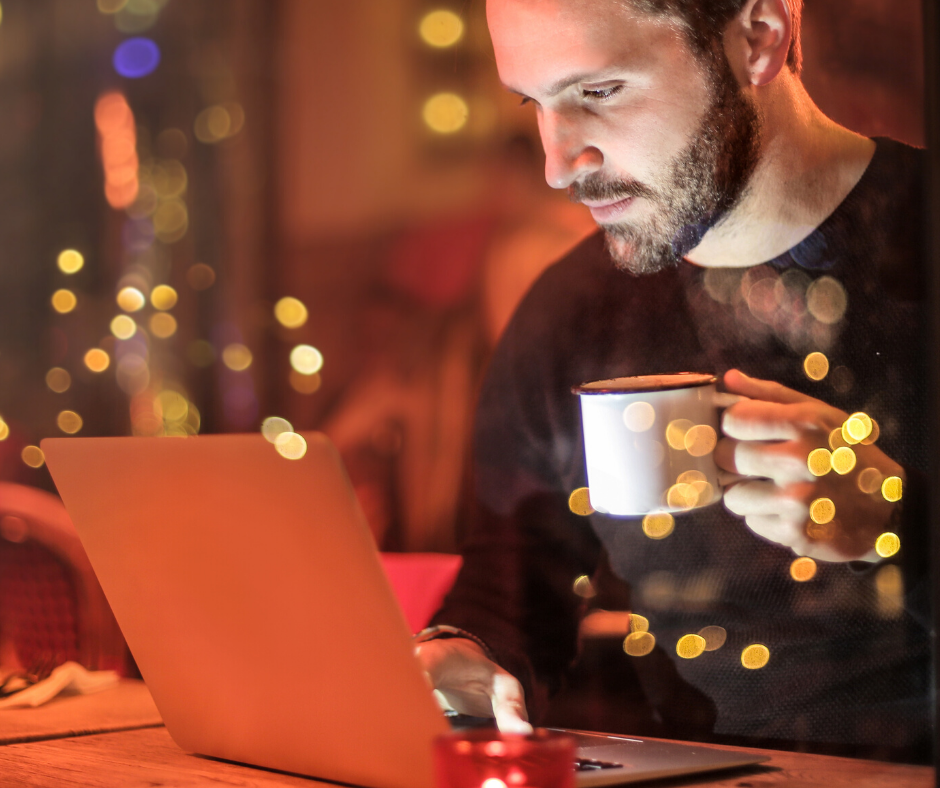 Online shopping makes it easy to add items to your basket, click pay and you're done, so instead try adding your items to your basket and then leave paying for them until the morning. By doing this you wait until you are refreshed and have a clear mind, it gives you time to reflect and decide whether all the purchases are necessary.
#5 - Find free or cheap ways to make Christmas magical.
Many parents will pay over the odds for presents, clothes, ornaments, and food to make Christmas magical that in most occasions won't be necessary. It is likely that if you did a taste test on expensive butchers bought turkey and a frozen supermarket turkey cooked/seasoned in the same way that you wouldn't be able to tell the difference so save your money for something else!
If you think back to your childhood Christmases you likely remember the memories you made with our family and the build-up, rather than the taste of the turkey or how much the baubles on the tree cost.
Free/cheap things to do to make Christmas feel magic:
Writing a letter to Santa
- This one I hope never fades out, as writing a list to Santa was always my favourite thing to do as a child. You can even send the letters and get replies from the man himself! The Royal Mail will write back to your child as Santa for free if you send off your letter early enough! (Check Royal Mail website for full details)
Watching Christmas movies snuggled up on the sofa with hot chocolate and marshmallows.
- You don't need a Netflix subscription or to buy a brand new DVD of your favourite movies, head to a local charity shop or shops like CEX and buy them second hand or check out the TV guide as there are always Christmas movies on many of the FreeView channels throughout December.
Christmas baking with the kids.
- Just the smell of cookies baking in the house makes it feel festive. Baking from scratch can be a little messy (especially if kids are involved) and if you don't already have ingredients in then, buying everything from scratch can be a little expensive. Many shops will sell "kits" premade gingerbread houses that just need decorating for under £5 or pre-made cookie dough that you just slice and bake!
Drive around the area to see Christmas lights on houses.
-This is a popular activity that will only cost a little fuel in the car and some change for the occasional charitable donation. You may be able to find online a list of houses locally that have great Christmas light displays which you can plan your route to visit! Some houses will put up displays for people to look at in exchange for a small donation to their charity box.
Leaving "Clues" that suggest Santa has been.
-It is a classic that has been done for years, taking a bite out of the carrot, leaving cookie crumbs and drinking the milk but it will always make the kids excited!
We hope that you utilise all of these tips in order to manage your money better for the whole festive season!

Share This Story