Back to School - Top Tips for saving money on School Uniforms!
Tuesday 18th Jun, 2019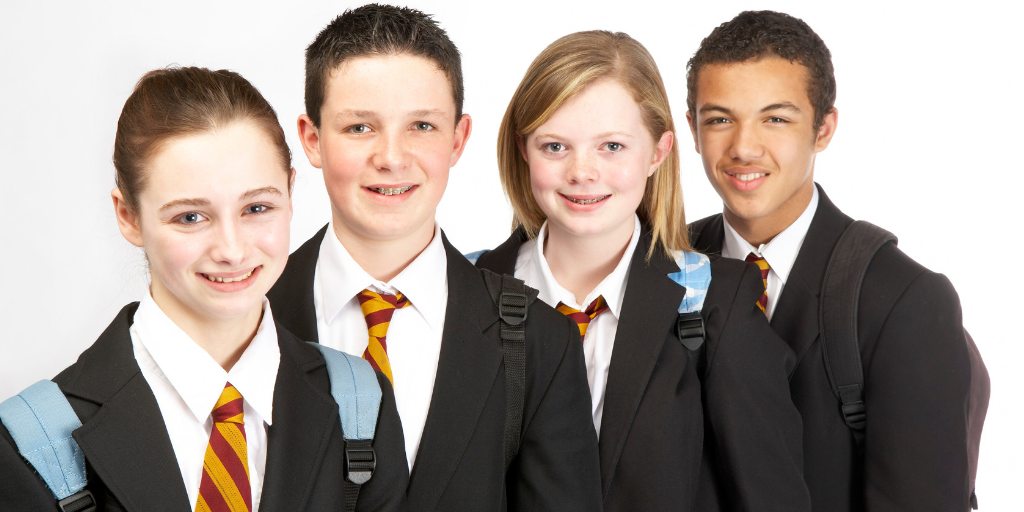 As the summer holidays are approaching, children are looking forward to relaxing and playing for a few weeks! Meanwhile parents are often dreading how much the summer is going to cost them, keeping the kids busy doesn't always come cheap! We can bet that a few parents even have their fingers crossed that their child doesn't have another growth spurt as the cost of school uniforms soar!!
Information from The Children's Society (The Wrong Blazer, 2018) found that parents spent around £340 each year on secondary school uniform; it costs around £255 for the uniform for a child in primary school.
Unify offer fair and affordable loans to people who live and work in Wigan, Leigh, Chorley and surrounding areas. At Unify we charge interest at a maximum of 3.0% per month (42.6% APR).
This means if you borrowed £500 and repaid the loan over 50 weeks, you would pay £11.87 per week - with a total including interest of £93.18
We have put together some top tips for saving money whilst shopping for School Uniforms this year:
Label all their clothing!
How many times so far have you found your kids coming home missing their jumper, a tie, P.E. shorts? Or they have got their clothing mixed up with someone else who is a size smaller/bigger than them? The chance of getting the items back is more than twice as likely if you label their clothing. You can order online quite cheaply, bespoke name labels that you can sew or iron into their clothing; you can even get labels for shoes! Alternatively, grab a permanent marker and write their initials on the washing 'tag' inside their clothes.
Shop around for the "logo-branded" printed school uniform items.
At many schools, students are required to wear blazers, jumpers, polos that have the school logo/emblem embroidered on them. The school will often tell you who their recommended supplier is, but that doesn't mean you have to go there, may find that smaller independent stores may be more competitively priced.
Buy "non-logo branded" items elsewhere!
Items such as shirts/polo-tops, trousers and sometimes skirts, are usually 'plain' and don't require the school logo on them. This means you have more choice when buying them, you will find these items not only at school stockists but from supermarkets and high-street stores too.
We have looked at comparing the cost of some school items against various retailers. The example shows a Wigan Schools 'Recommended Supplier' prices against ASDA* and Matalan*.
Item

'Recommended Supplier'

ASDA

Matalan

Boys Grey Trousers

£16.99 (1 Pair)

£9.00 (2 Pairs)

£7.00 (1 Pair)

Boys Short Sleeve White Shirt

£15.00 (2 Pack)

£5.00 (2 Pack)
£12.50 ( 7 Pack)

£5.50 (2 Pack)

Boys Black 'V' Neck Jumper

£21 (1 Jumper)

£8 (2 Jumpers)

£6.00 (1 Jumper)
You may not be able to get embroidered school blazers from these alternative retailers but it makes sense to shop around and find these other items at a much cheaper price!
School socks – If you have the option to... don't buy white!
Who knows what they do with them once they leave the house, because white socks never stay white! If you have the option to buy white/grey/black/navy socks definitely go for the darker shades!
*Top Tip* - If you have 2 children both of school age buy them different coloured socks to make sorting out the washing a little easier! Example: Child 1: Black socks. Child 2: Grey socks.
Check the school's policy on shoes/coats/bags!
Many schools are being much stricter on children wearing 'fashionable' or 'trendy' items. Your child may try to convince you that it is okay to wear black 'name-brand' trainers if the soles are black too, but many school have banned these types of shoes! Save yourself the cost of having to buy another pair one week into the term and the headache of having your child sent home from school, by doing a quick google search and checking the uniform policy on the schools website.
*Prices correct against retailers website obtained on 17/06/2019

Reference: "The Wrong Blazer 2018: The time for action on school uniform costs" https://www.childrenssociety.org.uk/sites/default/files/the-wrong-blazer-report-full-compressed_0.pdf
Share This Story