We're urging borrowers not to get drawn in by slick advertising and catchy jingles when looking for a loan this Credit Union Awareness Week
Friday 12th Oct, 2018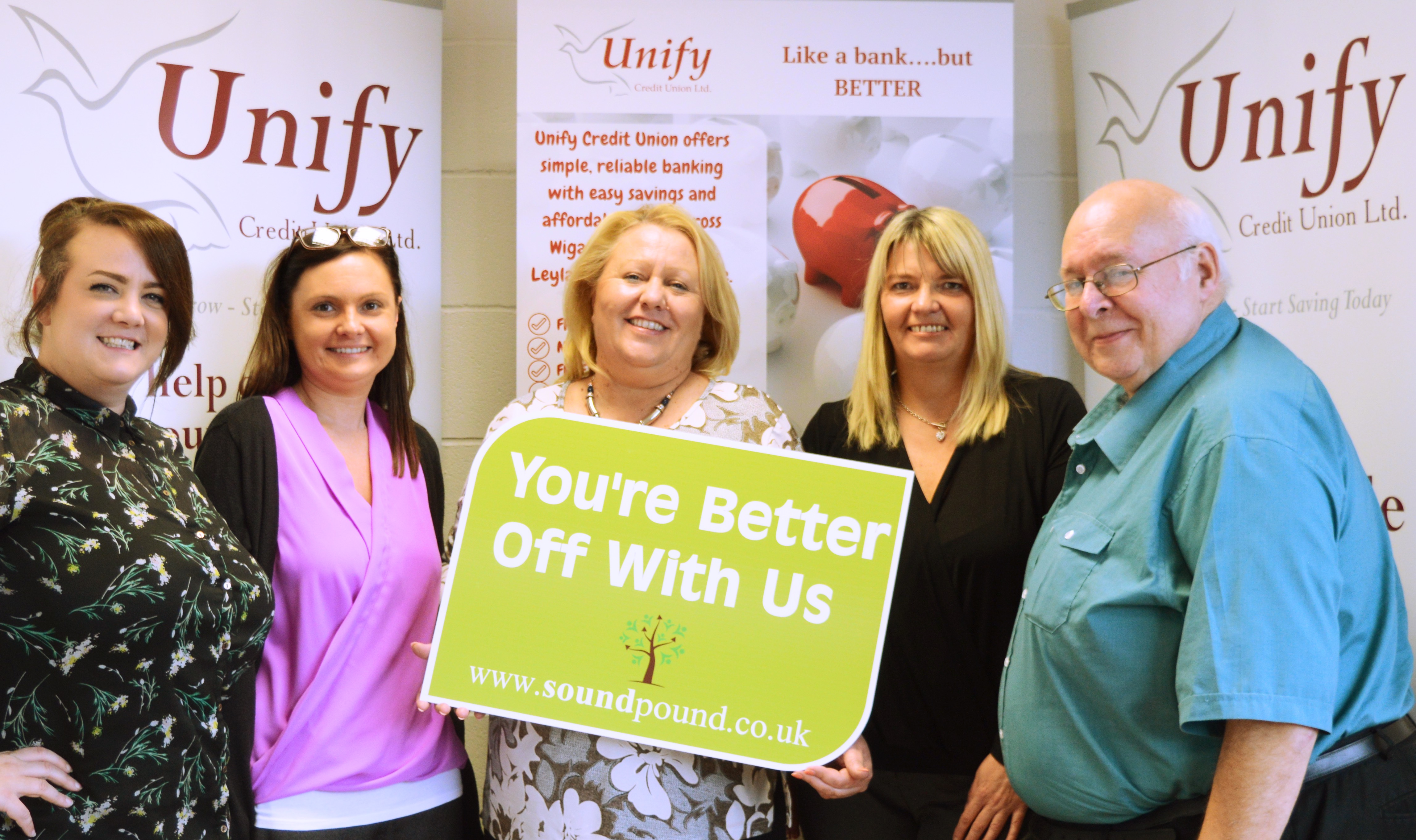 Unify Credit Union has launched a campaign to help borrowers escape high cost debt and find a better way to borrow and save.
The new campaign #YoureBetterOffWithUs sees us join forces with other credit unions across Greater Manchester this Credit Union Awareness Week (Oct 15-21) to urge borrowers to leave behind expensive credit cards, doorstep and pay day loans, and high interest retailers.
Our CEO Angela Fishwick, said: "We know slick advertising, catchy jingles and popular cartoon characters can entice you in to taking out a loan – which seems like your only option at the time. Then once you have signed up to that high interest credit card, bought something from a high interest retailer like BrightHouse or used a pay day or doorstep lender – it is not easy to escape.
"Unify Credit Union may not be glitzy – but we do know how to perform when it comes to making sure you are borrowing responsibly, with a competitive interest rate and repayments within an affordable budget. When taking out a loan as a member of Unify, a savings pot will also be built up as a result, so when your loan is paid off you are not back in the same position. We can also consolidate your debt – so no need to wait until you have paid off current debts, which can feel like a black hole, before you speak to us.
"We provide savings and loans services to more than 8,000 members across the borough and we would urge anyone who is worried about their finances to get in touch, we really do care about people, not profit – and you really are better off with us.
"Our online services and applications make it easy for people to be able to find the right deal for them, and we also have the benefit of having friendly branch staff, so if people feel more comfortable speaking to an expert face to face – they can."
Since 2001, when Unify was formed, we have lent more than £26.5 million. In the last 12 months more than 5,000 members have benefited from low cost loans totalling £3.8m, saving residents thousands of pounds in interest payments. Members savings currently stand at £7m and £250,000 of this is savings for junior members.
Wigan Council is backing this year's campaign – urging members of the public and their staff teams to join Unify.
Donna Hall, leader of Wigan Council, said: "Unify is a responsible and affordable lender– who also encourage members to make savings – so we are delighted to be backing their campaign and to work in partnership with them to help people break free from a cycle of debt."
Come visit us at our pop-up information stall in Chorley market on Tuesday Oct 16th, Grand Arcade on Wednesday, October 17th, Wigan Market on Thursday, October 18th and Leigh market on Friday, October 19th.
You may want to add in also that they are in:
CHORLEY MARKET ON TUESDAY, OCOBER 16 and FRIDAY, OCTOBER 19 FOR LEIGH MARKET.
Share This Story