LINKS
Spending Diary
Keep track of your spending with our Spending Diary. Download and print the diary to make the most of your money.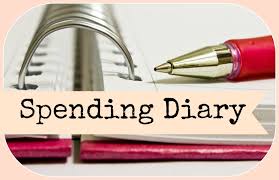 Affordability Would you knowingly buy a car that breaks down halfway through every journey? Sounds silly? Well this is no different to borrowing money and only being able to pay half of it back. Rather than rush into borrowing, we need to be sure it's right for us. Unify Credit Union wants to be sure that whoever we are lending to can afford to make repayments now and if things change in our lives. This is important to know because no one should struggle financially.
Debt can be a real burden and sometimes it can be difficult to make repayments as agreed. Spending more than you earn, losing a job, relationship breakdown, welfare reforms or changes to a credit agreement can and do happen and are just some of the ways in which debt can rack up.
Unify Credit Union wants to protect members from any further borrowing which would only increase debt and add to financial problems. That is why it's important for us to understand how much debt our members have when reviewing a loan application.
If you are unsure about what to do or feel that you lack confidence to speak to someone about your debt problems, you are not alone, 41% of people recently surveyed admitted not feeling able to take control. Talk to us at the credit union or click on one of the links below
Credit Checks Just like other lenders, Unify Credit Union will check a person's credit report in order to help make good lending decisions. A credit file contains details about a person and their past borrowing behaviour. This information is turned into reports and generates a score, which is then used by lenders to decide whether to lend or not and even at what rate.
Did you know that if you keep applying for credit and get turned down, this can be bad for your credit score? Be nosey about what affects your credit score for better or worse and find out what to avoid. Not sure how? Click on one of the links below to find out more.
Unify Credit Union works in partnership with many local voluntary and statutory organisations to ensure that our members get any support that they need.

If you are a local organisation proud to be linked to Unify Credit Union and would like a link adding to our page, please contact us at info@unifycu.org