Members
Unify Credit Union Limited is a member owned and ethically focused financial co-operative. We are fully committed to treating our members fairly whilst providing a high level of service. Not yet a member? Click here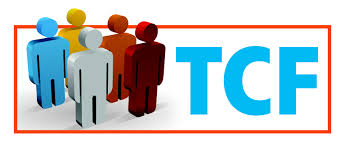 Treating Customers Fairly
Our Treating Customers Fairly policy is centred around the guidance provided by the Prudential Regulation Authority and Financial Conduct Authority to ensure we consistently deliver fair outcomes to our members and take responsibility for the organisation, staff and volunteers (at all levels) providing an enhanced service to members, based on a culture of openness and transparency. As a credit union we take the requirements of the Prudential Regulation Authority and Financial Conduct Authority seriously. The Prudential Regulation Authority and Financial Conduct Authority has outlined 6 key themes which are central to the Treating Customers Fairly initiative:
1. Consumers should be confident that they are dealing with firms where treating customers fairly is embedded in the corporate culture
2. Services marketed and sold are done so with the aim that they meet the needs of the client and are targeted accordingly
3. Consumers should be provided with clear information and are kept appropriately informed before, during and after the service provision
4. Where advice is provided, it takes into account a clients individual circumstances
5. The service provided is of an acceptable standard
6. Consumers do not face unreasonable barriers to make a complaint
We have set out below how we aim to ensure these principles which are embedded in our approach to dealing with our members:
In upholding Treating Customers Fairly commitments, the credit union will ensure the following:
· That all documentation is up to date, clear, concise and follows the Prudential Regulation Authority and Financial Conduct Authority requirement of being, clear, fair and not misleading
· No individual member will be the subject of cold calling initiatives or will be pressurized into entering into a particular service without being fully aware of the associated terms and conditions
· That a risk-based compliance monitoring programme is in place at all times in relation to Prudential Regulation Authority and Financial Conduct Authority rules and regulations as well as internal processing and policy/procedures
· That all members fully understand the implications of entering into a specific service or contract as well as fully understanding the impact of future decisions which may amend original contracts etc
· That the credit union uphold the laws and regulation surrounding financial promotions including those which have an indirect impact on members without being a core legal compliance requirement for the credit union i.e. rounding all APR figures to one decimal place per the Consumer Credit Act
· That a regular analysis of complaints received, if applicable, is undertaken in order to monitor/highlight individual or collective training needs or to amend policy or procedure where necessary
· That changes in member circumstances are fully considered and evaluated where they have a direct impact on a member's ability to fulfill obligations or where such circumstances are likely to have an impact at some stage in the future.
· That after sales member care facilities are available for members who have queries or concerns over services/products they have entered into agreement with
· That the entire membership is kept up to date with relevant information and product updates as and when required through a clear, consultative communication policy.
The above list is not exhaustive and the credit union is fully committed to evaluating any given scenario affecting individual members or services on offer.
Our priority is to provide our members with an excellent service underpinned by quality and choice. We are committed to ensuring that our members want to buy our services, stay with us and recommend us to their friends, families and colleagues.
Our service is shaped by listening to our members needs and understanding what is important to them. We take responsibility for meeting the needs of our members and always look for ways to improve the quality of our service. We aim to treat our members fairly and deliver high quality service which meet their expectations throughout their relationship with us.
We recognise that our staff and volunteers are critical to delivering a positive member experience and ensuring our members are treated fairly. Our culture and values encourage and support our staff and volunteers to do this.
We respond in a timely manner to our members and potential members questions and queries and address any issues or concerns promptly. Information relating to the Complaints Procedures is available below. Member complaints are dealt with and escalated as appropriate and as required by us in order to meet our obligations to our members, our regulator the Prudential Regulation Authority and Financial Conduct Authority and our own Complaints Policy. We are happy to provide full details of our Complaints Policy and process on request. Our policy is in line with the current guidance from the Prudential Regulation Authority and Financial Conduct Authority and their principles that 'a firm must pay due regard to the interests of its customers and treat them fairly'.
Have we let you down?
We aim to offer our members consistent, high quality and value for money services. We can only do this with your help. If we have let you down, please tell us.
If you make a complaint we believe you deserve six things:
An apology
To be heard
To be understood
To be respected
An explanation
Action as soon as possible.
A complaint is defined as:
Any expression of dissatisfaction whether oral or written and whether justified or not, from or on behalf of an eligible complainant about that credit union's provision of, or failure to provide, a financial services activity.
Our commitment to you
We aim to deal with your complaint as thoroughly and as quickly as possible. If your complaint cannot be resolved immediately, we will tell you when you can expect a response and keep you advised of progress.
We aim to acknowledge your complaint within seven days and resolve your complaint within a maximum period of eight weeks.
Your first steps
The best way to make a complaint depends on how the situation arose. If an officer of the credit union has written to you or is already dealing with you, you should make contact with that person, either by telephone, or in writing or by calling into the credit union's office. Alternatively, please address your complaint to the Complaints Officer, Unify Credit Union, 13 Smithy Green, Ince, Wigan WN2 2AT.
Tips on making a written complaint
Include your full name, address and any reference number – such as your account or membership number at the top of the letter
Insert the date at the top of the letter – this will help you to keep a record of when you made your complaint and the length of time before you receive a response
Write a brief summary of your complaint at the beginning of the letter
List the facts clearly and in a sensible order; by date or time order can be useful
Do not go into too much detail and avoid repetition
Send photocopies of any relevant documents – but make sure you keep the originals
Keep a photocopy of every letter you write
If you are still unhappy
In the majority of cases, complaints can be resolved quickly and to everyone's satisfaction. If not, please ask for your complaint to be referred to the Complaints officer in line with the credit union's internal complaints procedure.
The Complaints Officer has special responsibility for complaints within the credit union. They will undertake an independent review on your behalf and provide you with a written response.
If your complaint has been taken through the credit union's internal complaints procedure and you are dissatisfied with the credit union's final response letter, you can take your complaint to the Financial Ombudsman Service.
What is the Financial Ombudsman service?
The Financial Ombudsman Service, sometimes referred to as the FOS, has been set up to provide customers with a free and independent service to resolve disputes with financial providers.
If you have a complaint that you cannot resolve with your bank, building society, credit union, insurance company, mortgage or pension provider then you may be able to take it to the Financial Ombudsman Service.
Before you take your complaint to the ombudsman, you must first have tried to resolve your complaint through the internal complaints procedure of the credit union.
Further information is available from:
Financial Ombudsman Service
South Quay Plaza
183 Marsh Wall
London
E14 9SR
Telephone: 0845 080 1800
Website: www.financial-ombudsman.org.uk
Talk to us if you are unhappy with our services – but let everyone know if you are happy with the service you receive too!