Member Benefits
Credit Unions are formed by people with a common interest, such as where they live or work. In the case of Unify, all of our members live or work in Wigan, Leigh, Chorley, Leyland or Skelmersdale. We are an alternative to banks, building societies and other lenders. We are run on a 'not for profit' basis. Instead of paying a profit to shareholders, we use any money we make, to reward our members and improve our services.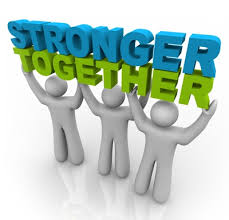 We aim to encourage all members to save regularly, provide low cost loans and help members in need of financial advice or assistance.
Benefits of Membership
Receive a share of our profits each year by way of a dividend
FREE life insurance on savings
No set up fees for loans
No early loan settlements fees
Fixed interest rates on loans
Free Life Insurance on Loans
Budgeting help
Our loan interest rate is capped at 3% per month
As a responsible lender we want to ensure that members' don't take out loans they cannot afford and so we assess income and expenditure to ensure that we make the best decisions with and for our members.
ACCOUNT INFORMATION please read this before opening your Unify account
ENGAGE PRE PAID DEBIT CARD INFORMATION BOOKLET please read this before obtaining an Engage Prepaid Debit Card
Unify Credit Union is authorised by the Prudential Regulation Authority and regulated by the Financial Conduct Authority and the Prudential Regulatory Authority (FRN 213321).
To open an account click here