7 steps to a financial detox in 2018
Monday 15th Jan, 2018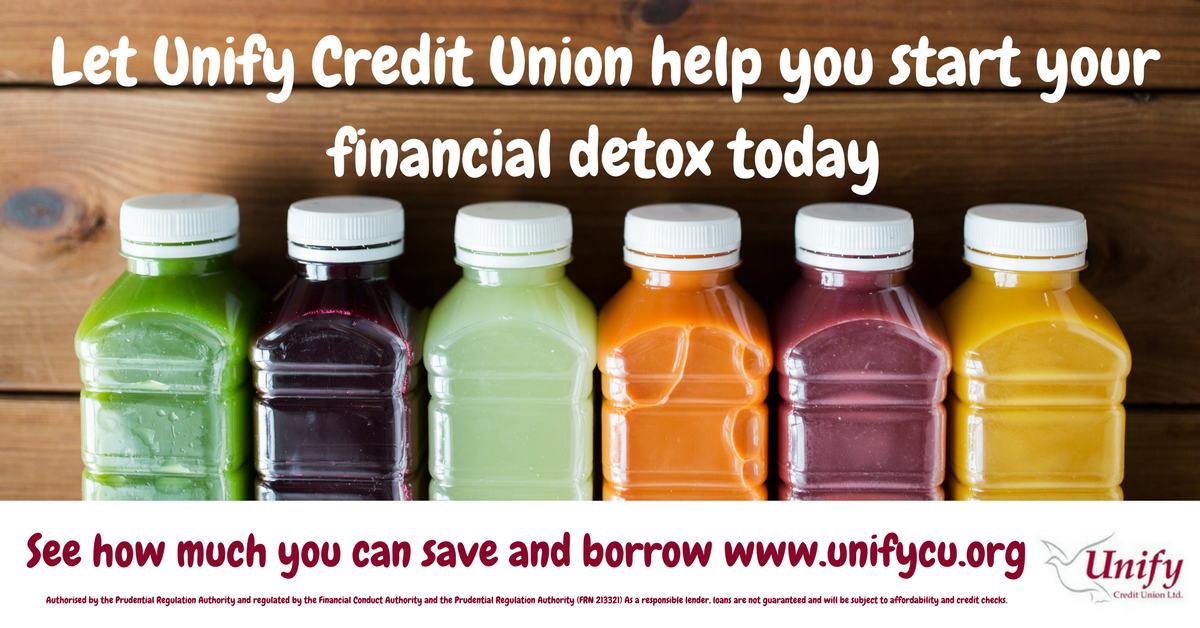 Hoping 2018 will be the year you get your bank balance in shape?
We can help you trim the pounds off debt and form good habits when it comes to saving. Find out about saving and borrowing with us, and check out our seven easy steps to detox your finances:
Financial workout plan
Write down your financial goals - it will make them easier to achieve. Once they are written down, put them somewhere visible- like the fridge. Ticking off each goal will help to keep you on track.
Purify your budget
Having a budget in place will give you a clearer idea of where you are spending each month. It will also help you know how much you have available to spend, pay off debt and save.
Cut out toxic spending
Are you a pay day splurger, or are you guilty of boredom shopping to cheer yourself up after a hard day at work? Keep a record of how much you spend on these impulse purchases – and what triggers them in the first place - to help you break bad habits.
Trim the pounds
Once the budget is set, take a look to see where you could make savings. Is your mobile phone, TV package or utility services up for renewal? Can you get a better deal? If you're racking up the costs by travelling anf eating at work, consider bringing a packed lunch and buying a travel season ticket to make savings.
Quit juicing the overdraft
Once you have gone into your overdraft, it can be hard to get out. Try to budget to make repayments or speak to Unify about how to consolidate debt to make it manageable.
Get your savings in good shape
Build savings and have a goal in sight like a holiday or Christmas. Savings can also mean if there's a problem with your car or home, you won't turn to a pay day lenders or high cost credit cards. But be realistic about what you can save.
Seek advice from your personal trainer
As your payroll partner, Unify is here to help you save and borrow through your pay, so if you are not already a member, join us today. We can provide you with free and confidential advice to detox and revive your finances in 2018.
Join Unify Credit Union today.

Share This Story