COVID 19 - UNIFY ACCOUNT FAQ's
Tuesday 12th May, 2020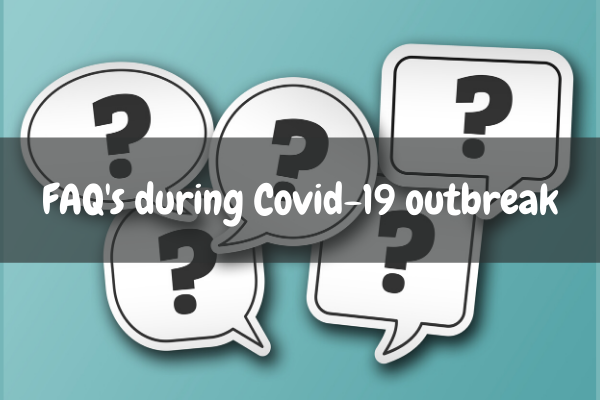 FAQ's During COVID-19 Outbreak
Are the branches open?
The branches are closed to the public at present. Unify staff are still working and you can still access your money and our services, this must be done preferably online, but also over the phone.
Can I still top-up my loan?
Yes. If you are due to top-up your loan, you may still do so. This must also be done online. You will need to log into your online account and click "loan application". If you have never registered or if you can't remember your log in details click here to register/re-register. To see the steps of topping up your loan will be, click here.
What are your phone line opening times?
At present our phone lines are opened during the following times:
Monday 10am - 3pm
Tuesday 10am - 3pm
Wednesday 10am- 1pm
Thursday 10am - 3pm
Friday 10am - 3pm
Saturday 10am - 11:30am
***BANK HOLIDAYS - As always Unify is closed on Bank Holidays. Next UK Bank Holiday is Monday 25th May.
Why can't I get through on the phone? The line seems very busy.
To be able to continue working safely whilst social distancing, Unify is currently operating with a reduced team each day. Whilst we are still trying to operate normally, our reduced team is answering the calls our full team would usually handle plus many more as the branches are closed.
Our phone lines are extremely busy, particularly just after we open at 10 am and all day on regular benefit days such as Mondays and Tuesdays. We kindly ask that if your request could be done online (e.g. Balance Enquiries & Withdrawals), please log on to your account to help reduce the number of calls we are receiving.
I have applied for my loan online what happened next?
Once you have applied, we will be in touch to ask you to provide your supporting documents such as bank statements. Please remember that if you applied in the evening or on a weekend, you will not hear from us until the next working day.
How will I provide my statements for the loan application?
You can provide statements in the following way:
Open Banking - the new and easiest way to provide your statements, we will send you information on how to do this. (Online Banking is required for this method)
Download PDF's - You can download your statements and email them to ince@unifycu.org. Please reference your membership number in the email. Screenshots are not acceptable. (Online Banking is required for this method)
Original Statements - If you do not have online banking to do either of the first 2 methods, do see if you can sign up to online banking as this would make it much easier for yourself and Unify. Otherwise, you will need to obtain your statements from your bank. This may mean calling them and asking them to send your statement out in the post. Once you have your statements you can scan or take clear pictures of the statement pages and email this to us. Please see below for the correct way to take images of your documents.

If you are unable to do take photographs of your document, you may post them to: Unify Credit Union, 21 Crompton Street, Wigan, WN1 1BN.
Share This Story