Affordable Loans
We know lots of people are struggling to make ends meet - one way we can help is by offering affordable loans that won't rip you off.
Whether it's to pay for a new car, some work on your house, or just to help you get through to pay day, we know there are lots of people who are looking for loans and may end up getting refused or pay over the odds for one.
Here at Unify we offer affordable loans that clearly set out how much you will pay and we encourage those that borrow from us to save at the same time. This way you won't get into a spiral of debt that gets out of control.
We make it as simple as possible and there are no hidden charges or fees.
We offer three different types of loans:-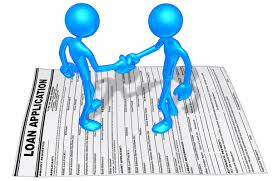 GENERAL CONDITIONS
Loans with Unify Credit Union are not guaranteed and it is not your right to get a loan.
Please do not commit to expenditure if you are relying on a Unify Credit Union Loan, prior to receiving approval of the loan.
Savings in your Share 1 account are security for your loan until such a time as your loan balance is below that of your Share 1 balance.
The applicant should not be in the process of filing for bankruptcy and cannot access loans whilst in a Debt Management Plan or subject to an IVA or Debt Relief Order.
Loans are covered by Loan Protection Insurance provided by Cuna Mutual Insurance Group. Terms and conditions apply.
There are NO late payment penalties.
There are NO early payment penalties.
Interest is charged on the reducing balance of the loan.
The interest rate is fixed, which means that if the bank rate increases, your loan repayments will not.
There are NO arrangement or set up fees.