Branch Offices
Membership of Unify Credit Union is free and available to anyone who lives or works in Wigan, Leigh, Chorley, Leyland or Skelmersdale. For further clarification please see our common bond map.
If you do not live or work in this area please visit www.findyourcreditunion.co.uk to find your local credit union.
If you qualify for membership you can join online, now! Click here
If you are not sure whether you qualify for membership please telephone 01942 701706.
If you are wanting to join Unify to access an immediate loan please DO NOT join online. Please email your name, address and telephone number to info@unifycu.org.

Wigan Crompton Street
open Mon Tue Thur Fri from 10am to 4pm
Wed and Sat from 10am to 1pm
Unify Credit Union Limited
21 Crompton Street,
Wigan WN1 1BN
Telephone: 01942 245656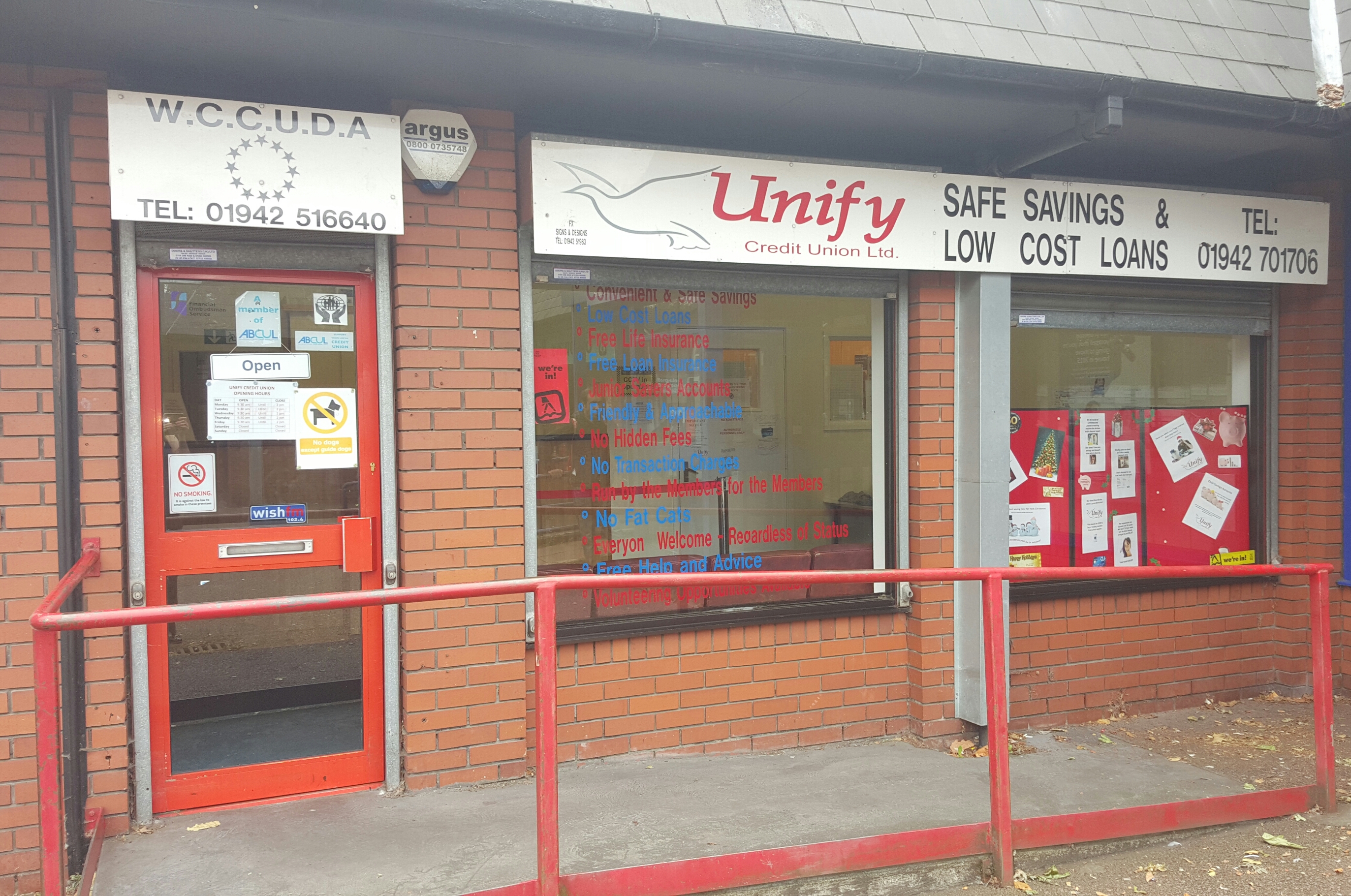 Ince Branch open Monday to Friday from 9.30am to 2pm
Unify Credit Union Limited
13 Smithy Green
Higher Ince
Wigan
WN2 2AT
Telephone: 01942 701706
Fax: 01942 245623
Wigan Life Centre Branch open Monday to Friday from 9am to 5pm (closed for lunch 12.30pm to 1.30pm)
Unify Credit Union Limited
Desk 3
Wigan Life Centre
The Wiend
Wigan
Telephone: 01942 489953
Leigh Branch open Monday to Friday from 9.30am to 2pm and Saturdays from 10am to 1pm
Call in to our Leigh branch or write to us:
Unify Credit Union Limited
12 Market Street
Leigh
WN7 1DS
Telephone: 01942 607002
Fax: 01942 601753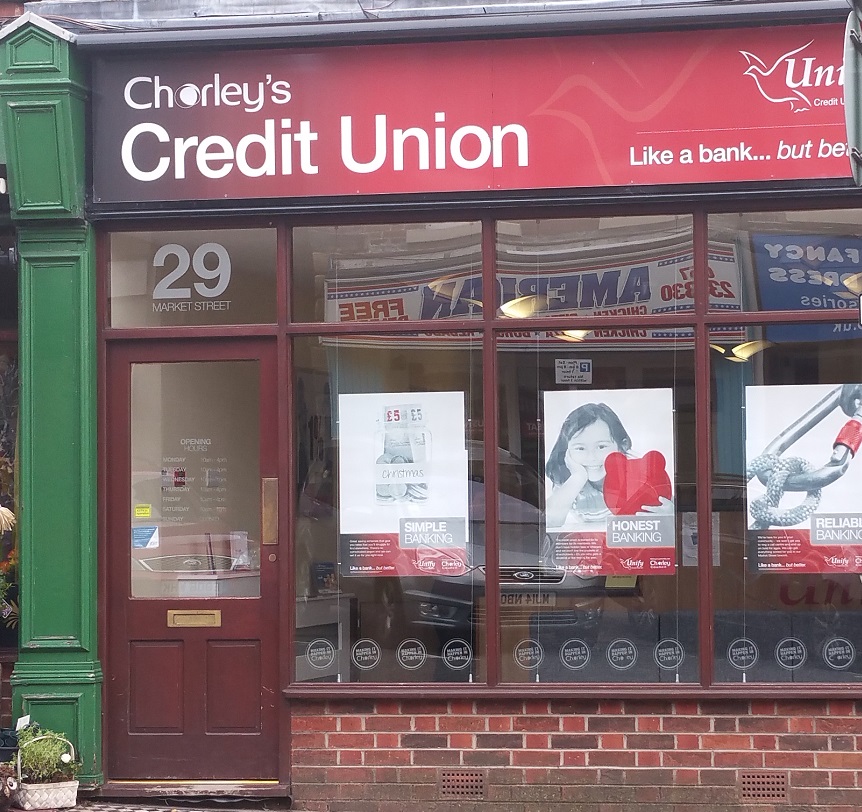 Chorley Branch open Mon, Tues, Thur, Fri from 10am to 4pm and Wed and Sat from 10am to 1pm
29 Market Street
Chorley
Lancashire
PR7 2SY
Telephone: 01257 241860